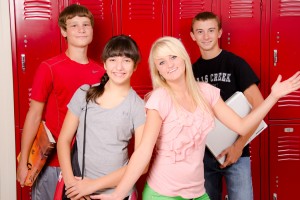 Duke School Foundation, Inc. was established in 2004 to provide a tax-exempt opportunity for individuals and businesses to contribute financially to the Duke School. The Foundation is a community based organization that exists to build, maintain, and promote excellence in education. By working through partnerships with community supporters, the Foundation's mission is to generate interest in and provide financial support for the future of the Duke School. The Foundation provides educational opportunities to supplement the learning process for students such as financing field trips/competitions. The Foundation also hosts a competitive process among teachers to provide additional funds for necessary expenditures that are not currently funded by the school. The generosities of individuals and businesses have helped the Duke School continue its tradition of excellence. The Tiger Band, the football program, and the restoration of baseball and softball fields have been made possible by contributions, to name a few. The Board of Trustees of the Duke School Foundation extends a heart felt "Thank you!" to those who have contributed thus far and to those who may be considering a donation!
Board of Trustees
Rana Womack, President
Rafe Hall, Vice President
Terri Pearson, Secretary
Jana Turner, Treasurer
Monica Claussen, member
Robert Alexander, member
Ricky Johnson, member
Todd Ware, member
Judy Zorger, member
Accomplish Financial & Estate Planning Through the Foundation!
The Duke School Foundation, Inc. is an Internal Revenue Service approved non-profit corporation. Your donation to the Foundation allows you a tax deduction. The Foundation offers you an opportunity to improve the educational experience of the children that attend Duke School and save income taxes on your gift amount. Gifts made as a bequest in a will or trust are also allowed as deductions for your estate. Proper Estate Planning of a future gift to the Foundation will help keep Duke Public Schools at the forefront of education. The future education of the students at Duke Public Schools can be enhanced by your donation and at the same time lower your tax bill!
Duke School Foundation Makes a Difference!